Scientific Name
Baccharis salicifolia (Ruiz & Pav.) Pers.
Family
Asteraceae
General
An arid land plant, widely distributed in the southwestern United States an into Mexico.
CI
Around CI, encountered mostoften along paths or washes.
References
See this species at CalFlora.
 The Jepson Manual (2012:256, Baccharis byDavid Bogler).
Dale (2000: 53).
 McAuley (1996:197).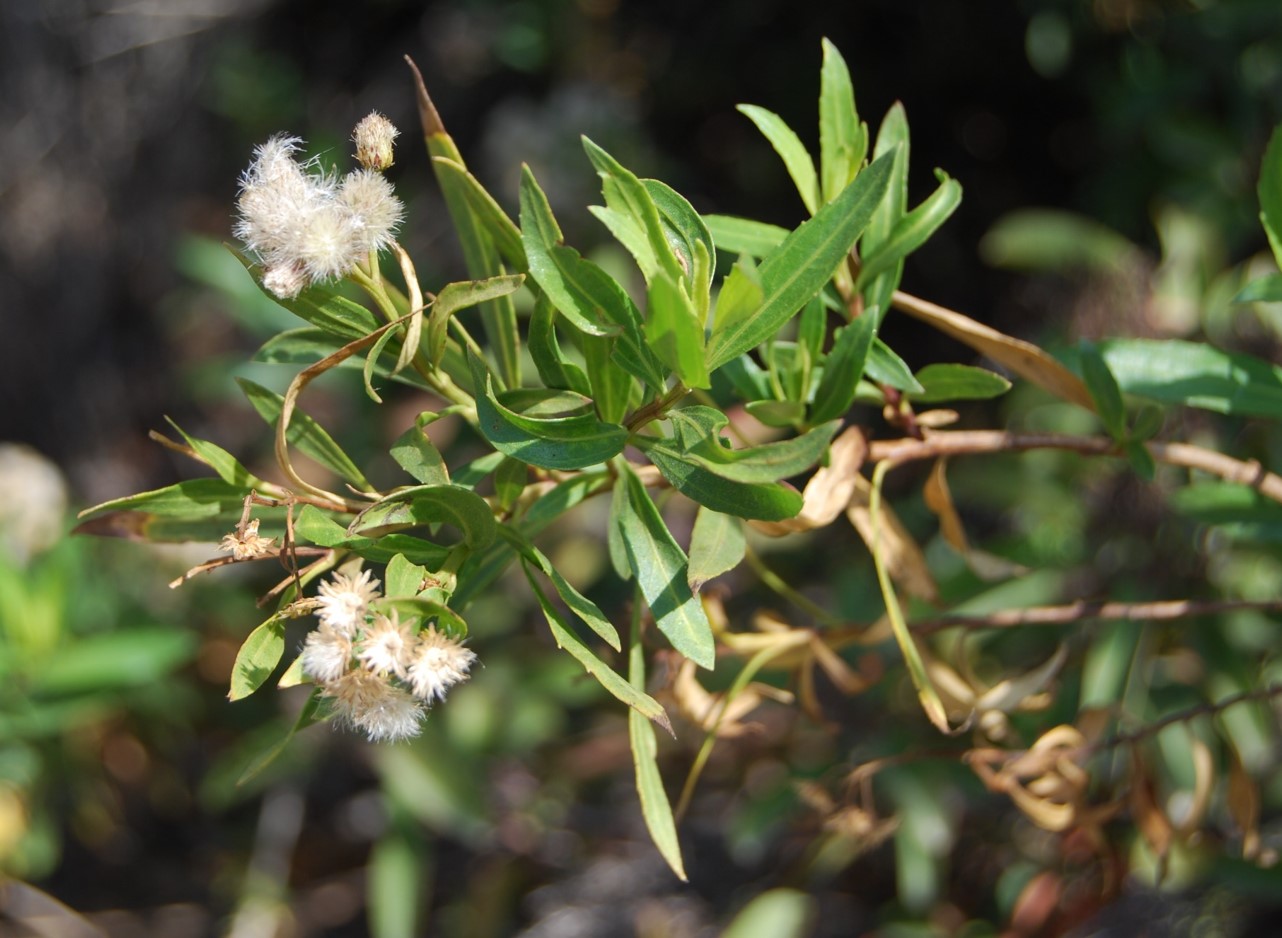 Baccharis salicifolia along path to east of University Glen near large park (23 April 2013).