Scientific Name
Corethrogyne filaginifolia (Hook. & Arn.) Nutt
Family
Asteraceae
Older name
Lessingia filaginifolia (Hook. & Arn.) M. A. Lane
General
A bushy perennial, which blooms late in the early Summer after many plants are long completed their blooming. 
CI
Found sparingly on dry hillsides. It is often easily spotted as it is one of the few plants in flower. This species was observed blooming in January 2013 (on the hillside just above Malibu Hall, CI). Usually this species disappears with the Winter rains, perhaps because of the dry conditions of 2012-2013 it was able to persist well in the wet season.
References
More on this species at CalFlora.
The Jepson Manual (2012: 290, Corethrogyne by Staci Markos and John L. Strother).                            
Dale (2000; 60).
McAuley (1996: 237).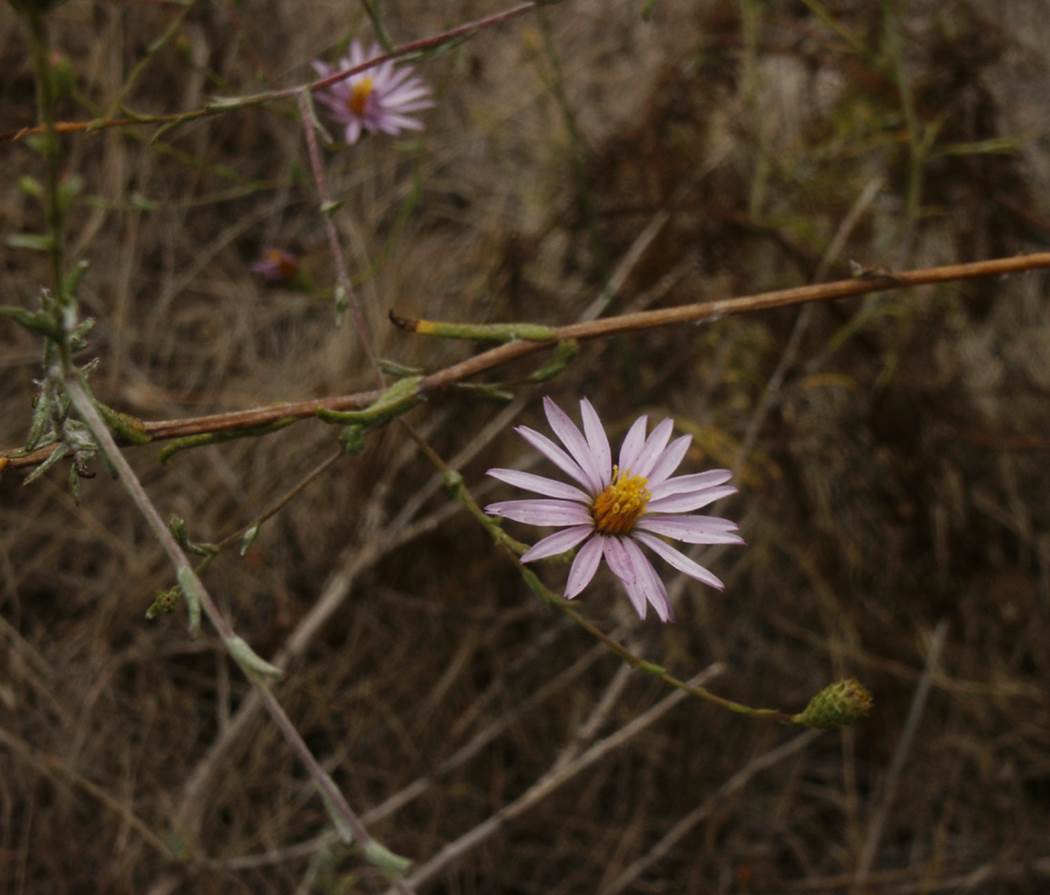 Corethrogyne filaginifolia, on the hillside above Malibu Hall and University Glen, CI (23 January 2003).