Scientific Name
Heterotheca grandiflora Nutt.
Family
Asteraceae
General
A pioneer species, this biennial herb commonly found in disturbed habitats.
CI
This species is common along the margins of pathways and in areas subject to regular weeding or other disturbance.
References
More on this species at CalFlora.
The Jepson Manual (2012: 350, Heterotheca by John C. Semple).
McAuley (1996: 228).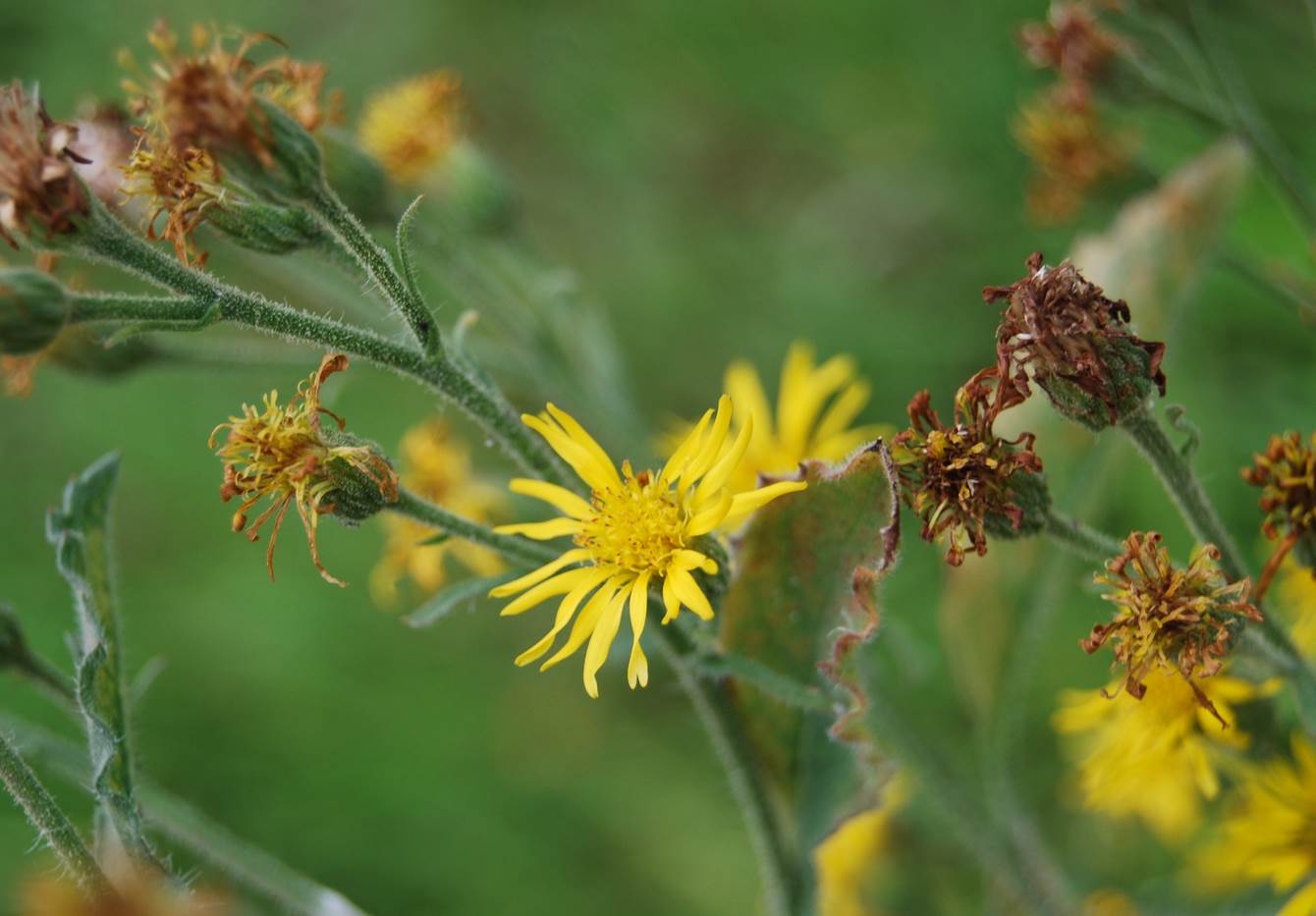 Heterotheca grandiflora on hillside above Malibu Hall, CI (11 January 2011).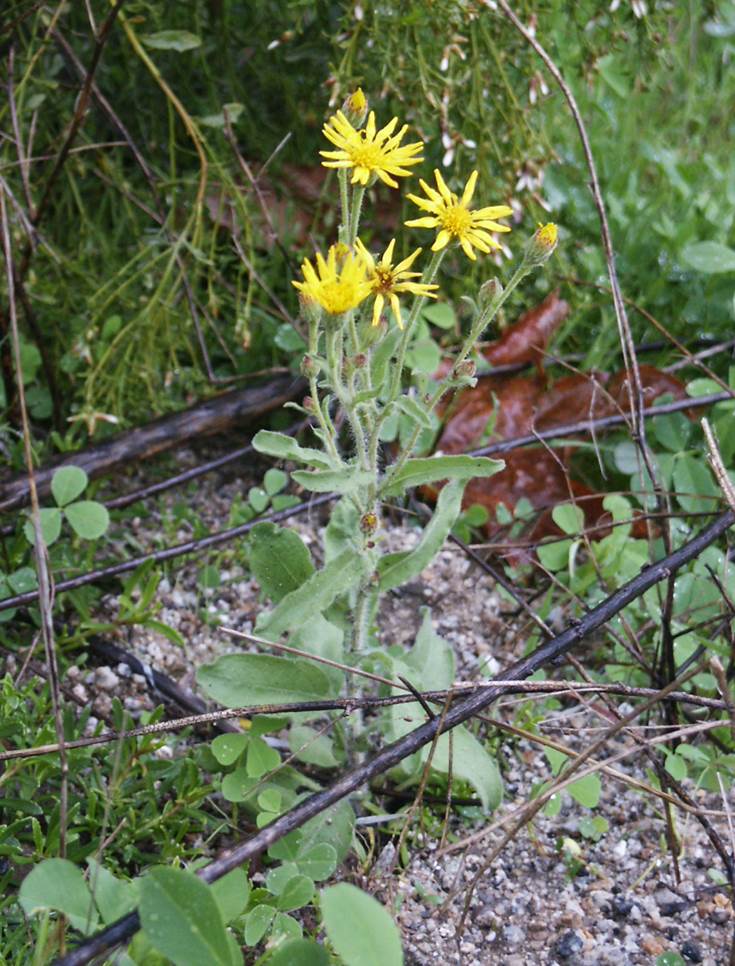 Heterotheca grandiflora growing in gravel along a pathway to the east of University Glen, CI. It shares this habitat with various non-native disturbance pioneers (8 January 2005).