Scientific Name
Nuttallanthus texanus (Scheele) D.A. Sutton
Family
Plantaginaceae
General
CI
Rare encountered only once and not observed at all before the Springs Fire. Several plants found on exposed, south facing slope amid burnt Opuntia.
References
More on this species at Calflora
The Jepson Manual (2012: )
Dale (2000: ).
McAuley (1996: 516).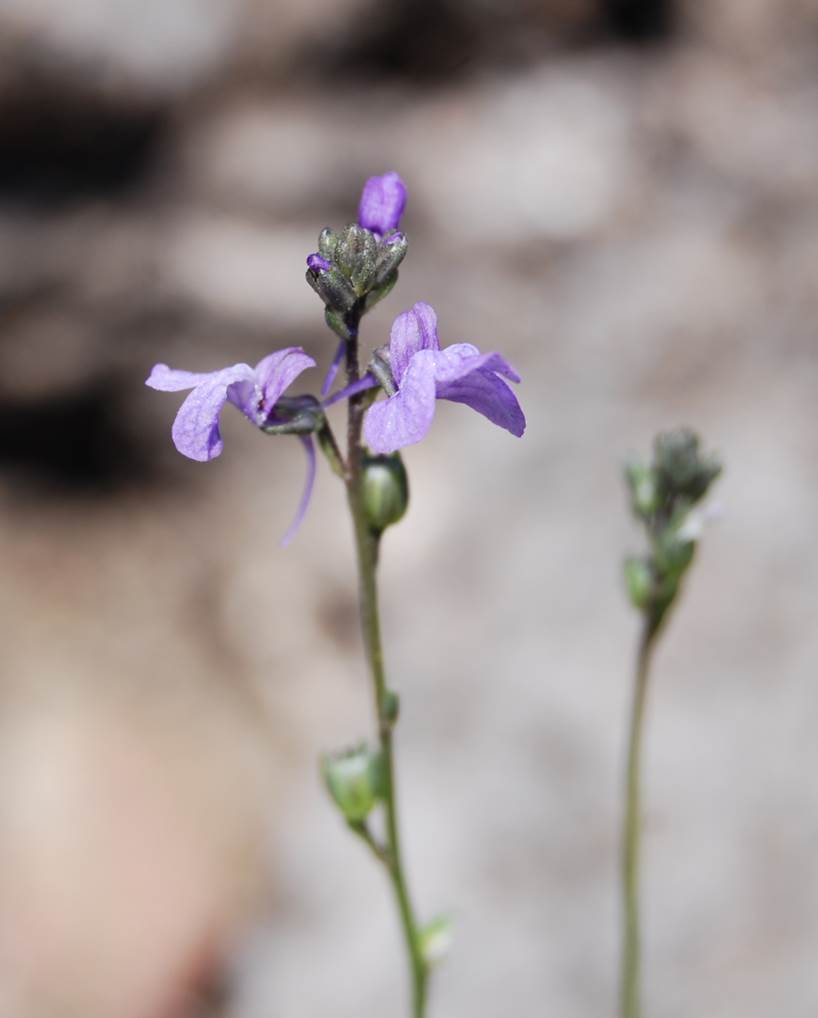 Nuttallanthus texanus on south facing slope of hill to the south of Camarillo Park entrance area (26 April 2014).