Scientific Name 
Salvia apiana Jeps.
Family 
Lamiaceae
General
CI
Around CI, this species has been observed mostly along pathways near University Glen.  It is not common higher up on the hills.
References
More on this species at Calflora
The Jepson Manual (2012:  854, Salvia by Deborah Engle Averett).
Dale(2000: 130).
McAuley(1996: 402).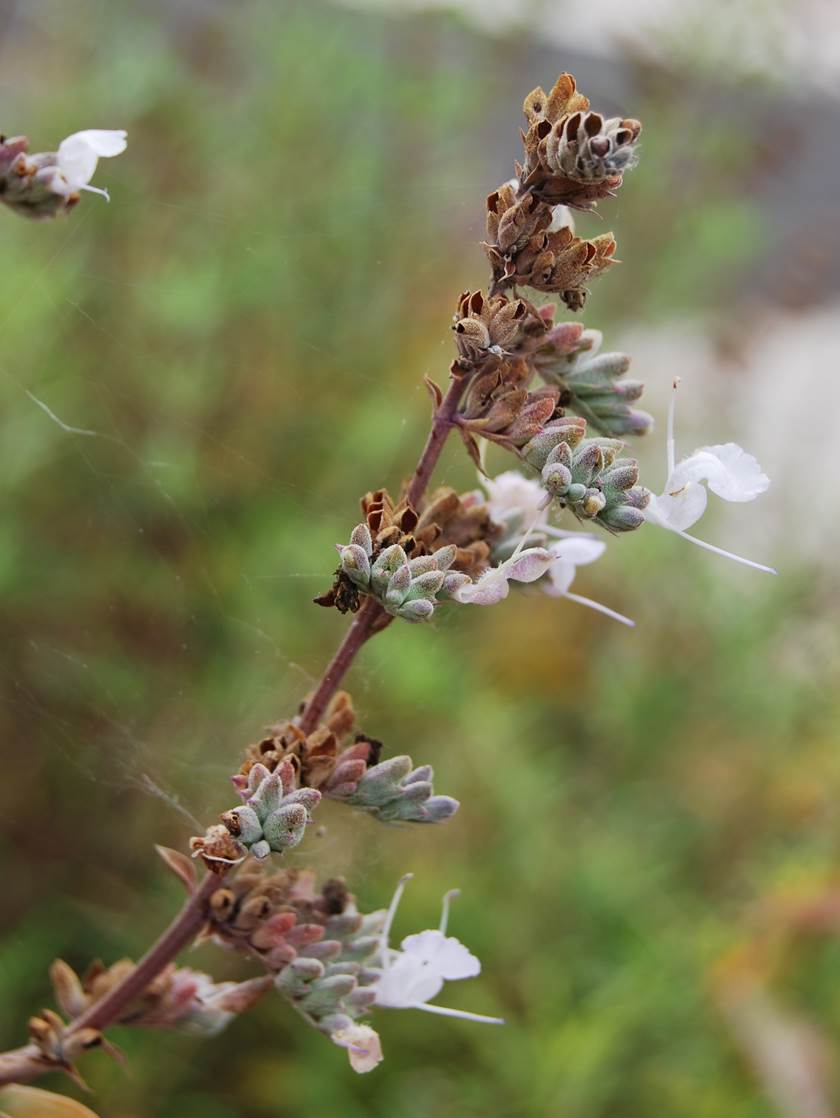 Salvia apiana growing in native plant garden in Camarillo, CA (28 July2013).